The Brogues

This is from a battle of the bands in 1967. Top picture has Tom Mowry, Gene Dauster, and Lansing Hecker (who attended Burroughs for a while but graduated in 67 from Ladue):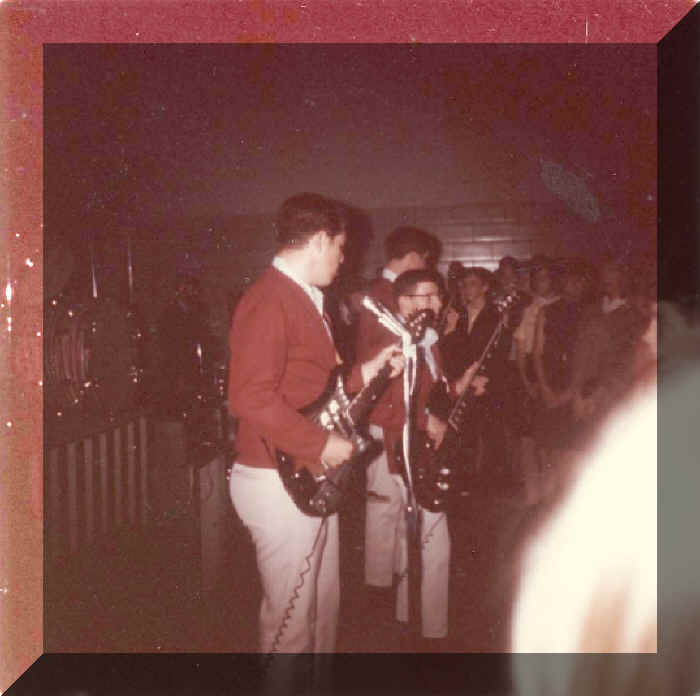 This is Howie Schmitt and Tom Mowery: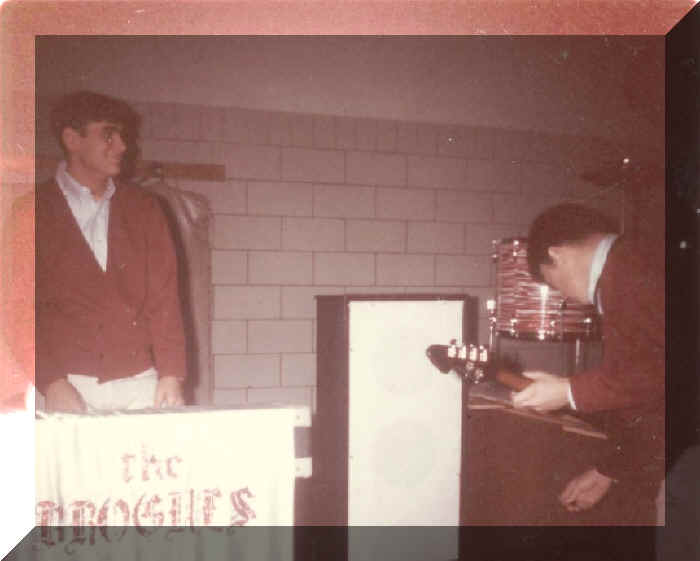 Band members at that time were: Jim Metcalf (drums/vocals), Tom Mowry (guitar), Howie Schmitt (organ), Gene Dauster (bass guitar/vocals),-all from Pattonville, Lansing Hecker(guitar/vocals)-from John Burroughs H.S. and Jim Burke (vocals)-from Riverview.H.S.
Previous Pattonville members as pictured on my (Gene Dauster) website included: Terry Baughn (sax), and Jack Allensworth (guitar/organ).
Promo picture from NW Plaza has L to R: Gene, Tom, Howie, Jim M. (top).,and Jim B.: