Ann Phillips Kallemeier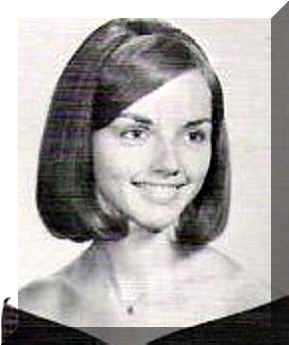 Before I talk about me, I just want to personally thank Debbie Kraus Urban for making this website possible. It is really fun visiting it to read about the last 40 years from high school classmates. We sure are an interesting bunch!!!! So…. Debbie, thank you so much for all your time and work in setting this up and keeping it going!
After receiving my B.A. in Math from Lindenwood College in 1971, I started my teaching career in the Ritenour School District. Soon after, I got my M.A.Ed., followed by post-graduate courses in Educational Administration. I spent 14 years as a Math teacher before moving into administration, first as Assistant Principal at Hoech Middle School for 10 years before I realized I was becoming as wacky as the goofy kids and teachers! I then was appointed Director of Human Resources and finally Assistant Superintendent for Personnel and Administration before retiring from Ritenour in 1997 – wow, that was 10 years ago already!!
After a brief marriage right out of college, I was single for many years. A mutual friend introduced Bob (Normandy Class of 1956) and me, and we were married in 1990. He is a B.S.M.E. grad from UM-Rolla, and worked for Anheuser Busch in the Corporate Engineering Department for 34 years supervising the building of breweries all over the country. He retired in 1994, but after a year of that, a friend talked him into working for him at Wash. U. in their Facilities Department supervising the building of the impressive law school among other projects. Finally, in 1997 we both decided to call it quits for good from the world of work.
Though I have no biological children, Bob has three grown children who are wonderful – Steve, who is married to Angie (both are 43), lives in Kansas City, KS, with 3-year old Charlie, a fun, happy, darling, spoiled little boy. We don't see them as often as we'd like because they're so busy, but we do enjoy our trips to KC. Karen (41) and Nancy (37) both live here. Both are beautiful and single and have their own home/condo. They, too, have busy lives but at least we see them more regularly.
We've done some international travel, but our passion in retirement is boating, so that's what we do almost year-round. We have a motor yacht on the Mississippi River just outside of St. Charles, and we have traveled many places by water. In 2001-02 we spent 10 ˝ months doing what boaters refer to as the "Loop," or the "Great Circle Waterway" which literally is a circle trip from St. Louis to St. Louis. We traveled south to the Gulf of Mexico via Mobile, AL (not down to New Orleans), along the Florida Gulf Coast all the way to Key West, up the Atlantic Coast to New York City, up the Hudson River to the Erie Canal, through the canal into Lake Ontario, across to Canada, through the Trent Severen, which is a series of waterways connecting Lake Ontario to Georgian Bay, then into the North Channel, before entering the US just north of Mackinaw Island, back into Lake Michigan, down to Chicago, and then down the Illinois River to our home port. It was a trip of a lifetime, although we would like to do it again someday. We had family and friends join us several times along the way, so they got to share some of the memorable experiences with us.
We've also cruised as far north on the Mississippi River as you can go – past Minneapolis; down to Kentucky Lake; and the past couple of summers we spent a month or more cruising Lake Michigan and Green Bay, probably two of our favorite places. This past winter we lost our boat in an ice storm that collapsed our dock roof causing the boat to sink, so this spring we purchased another boat to replace it. It sure helps that Bob is Mr. Fix-it and can repair just about anything, because in older boats (and we always have older boats!) something can always go wrong. As long as we're healthy, we'll continue boating because it is such a fun, relaxing pastime. For about 8 months of the year we live part-time at home and part-time on our boat. It's only about 30 minutes away, so we're back and forth constantly.
Other interests include church, Rotary, Bob's UM-Rolla fraternity - Pi Kappa Alpha, Bob's Boy Scout involvement, and family, of course. We have been very blessed with good health and praise the Lord for our wonderful life!!
My husband, Bob and me: