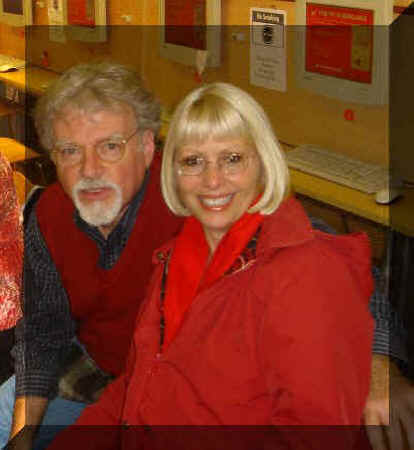 Peter and Denise in London 2006: Every year Peter tutors a Theatre trip to London. This pic is from my fourth trip!
In short, I moved to Chicago in 1967, became a hippie/admin secretary, and worked at DePaul University. Took some time off from secretarial work and became a singing waitress on a bet at the downtown Holiday Inn in Chicago. Met, married and followed my only husband into the Marine Corps. After spending 6 years in North Carolina, and 3 years in beautiful Spain, we finally ended up in California - Monterey. He attended the Defense Language Institute and went on to Hawaii. I stayed here as a single Mom. I have a lovely daughter now, age 28 and a graduate of UC Santa Barbara in Theatre (no surprise there) and have a beautiful 4 1/2 year old granddaughter. I'm divorced, but have been partnered to the Chair of the Theatre Department at the Monterey Peninsula College for over 5 years - Peter DeBono. Cute story goes with this: we've known each other since 1989. But in 2002 he directed me in the Odd Couple. My daughter was Stage Manager for the show. He started asking my daughter if I was still married or with anyone. By the time the show opened, we had had our first awkward date (how do you have a date with someone who you've known for a long time?) and we have been inseparable ever since.

I still perform and am active in community theatre, as you can see from my photo. I work full time at the Defense Personnel Security Research Center (PERSEREC) a DoD agency located here in Monterey. I've been a government contractor for over 15 years now.
I'm happy, and healthy. Hope to hear from some of you.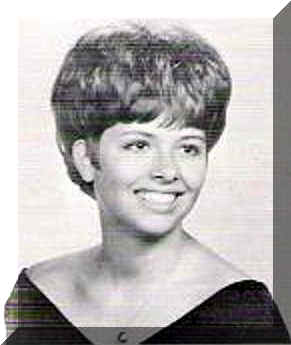 Email: dguarnery@yahoo.com
Click to view large

Eve and Denise: This photo was taken 2006 at Halloween. My granddaughter loves to dress up. OK - so do I.

Click to view large

Denise in the Odd Couple: From 2002 performance as one of the Pidgeon sisters in "The Odd Couple."
This is where I work: http://www.fas.org/sgp/othergov/perserec.html (I'm the facility manager)