How does one account for their life over the past 40 years? Better yet at age 18 would I have believed a fortune teller had they told me that I would be living and teaching in California for most of those years? Probably not! So I guess it is best to start at the beginning or rather the end of high school.
Like most dutiful students I went on to college and earned a degree in Biology at St. Louis University. After teaching for two years in St. Louis, I became bored and restless and as a lark took off to California, thinking that it would just be a short respite from the Mid-west. I learned how to surf and spent most of the summer on the beach. As September neared I couldn't tear myself apart from the coast. Instead of coming back I joined the Peace Corp and headed to the Fiji Islands. It was not as adventurous as I thought it would be. After a hurricane blew away the school that I was teaching at, I decide to head back to California. I went to San Jose State University and received my California credential. Students in California are so very different – different cultures, languages, and backgrounds. I quickly immersed myself in the milieu.
Over the years I have taught not just science, but have taken students camping, taught them how to ski, and have even taken a group to Europe. One summer I worked for NASA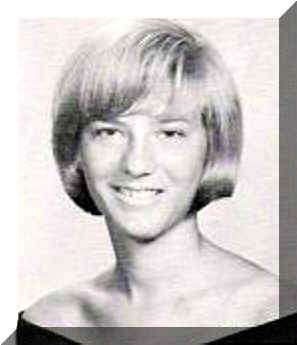 \
Along the way, again like most of my friends I got married and had children. I have a set of beautiful twin girls, Vanessa and Tess. Vanessa has her masters from USC and is now married. Tess graduated from the New York Film Academy and works as a production assistant.
My husband, Tino, is now a retired school superintendent. I plan to teach for two more years despite bomb threats, lockdowns, school shootings, and No Child Left Behind legislation. For those of you in the teaching profession you know what I mean. I truly believe that high school prepared me for my journey. I just didn't know where I was going.
Email: dorisnoriega@msn.com