Jeanne Kuykendall Watkins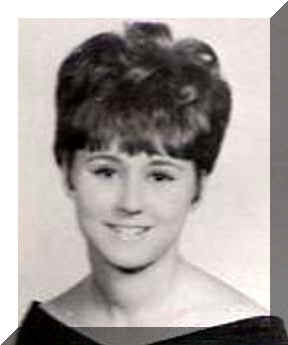 For the Kendalls, the meeting of two generations produced very appealing musical results. About the happy blend of both traditional and contemporary influences evident in their music, Jeannie explains, "I think it's partially the age difference between us. When Daddy was growing up, he was very traditional country."
"Jeannie grew up with folk and rock," said Royce. "And she listened to some country, too, though of course she didn't let 'em know that at school. I don't think you ever lose the music you listened to while you were growing up. That ingredient always stays inside of you."
Royce Kendall and his brother Floyce, influenced by the Louvin Brothers, began singing as a duo in their hometown, St. Louis. Their professional career included a two-year stay in California where they were regulars on television's California Hayride show with Cal Smith and Hank Cochran. Shortly after Jeannie was born, the duo split up, and Royce went to work as a barber to support his family.
By her early teens, Jeannie was showing promise as a singer, and Royce, who missed performing, was glad to find he could harmonize nicely with his daughter. In 1970 the pair came to Nashville where they enlisted the aid of legendary steel guitarist/producer Pete Drake for a demo session. Picked up by tiny Stop Records, the session yielded a Top 20 country cover of Peter, Paul and Mary's "Leavin' on a Jet Plane" which became the title track of the Kendall's first LP.
Seven years, two labels, and several more moderate hits later, Royce and Jeannie hooked up with independent Ovation Records. A single called "Live and Let Live" was largely ignored by DJs, who instead went wild over the record's B-side, "Heaven's Just a Sin Away." The tune shot to No. 1 on the charts and stayed there for four straight weeks.
Of the single's extraordinarily long stay in chart "Heaven," Royce said, "As far as I know, it hasn't happened since, and I doubt that it will ever happen on an independent label again." The song was a phenomenon, crossing over to hit the Top 40 on the pop charts. It won Grammy, CMA and numerous other awards and earned the Kendalls a gold album. Said Jeannie, "Any time you have a record that totally breaks you in from out of nowhere, it has to be something really extra-special."
The Kendall's breakthrough came as a shock to a number of industry skeptics who had resisted the notion of a father-daughter duet. One label had even tried to convince Jeannie to go solo, an idea that didn't appeal to either her or Royce, who recalled, "At that time there were very few groups or duets in country music. One promotion man even flat-out told us a group could never have a No. 1 country record. Later, after we had "Heaven," that same guy told us, 'Boy, was I wrong!'"
Over the years, more than a dozen albums have produced a continuous stream of Kendalls hits, including three more No. 1 singles, "Sweet Desire," "It Don't Feel Like Sinnin' to Me" and "Thank God for the Radio." As concert headliners with their band Movin' Train, the Kendalls remained a top country drawing-card until Royce's death in May 1998 at age 63.
Jeannie released an acoustic, bluegrass-tinged solo album, with guests like Alan Jackson, Alison Krauss, Rhonda Vincent, in 2003.
Listen to Exclusive Interview with Country Star Jeannie Kendall. The interview was conducted at the Country Radio Seminar in Nashville, TN in February 2006: Listen Now
Listen to her music: http://www.rounder.com/feature/kendall/
Click your "Back Button" to return to previous page you were viewing.