Jeff Gantt

Bio Updated 10/11/2008 1:00:04 P.M.
Since the Pattonville Reunion in August, 2007, I was hired back at American Express on 11/5/07 after an 8 month work layoff. Forced to refinance our house mortgage to leverage living expenses during unemployment, we had to sell our house of 11 years as what we owned crept closer to the house value. Fortunately our house sold in December despite a spiraling down real estate market.
Given only 30 days to find a new house and move, we found a "never been lived in" rental house with landlords willing to rent month by month. After losing multiple house bids on depreciated Phoenix houses, a bid was accepted after waiting 6 months on our present house.
We moved the end of July, 2008, to a truly beautiful home with more living space and upgrades that we have ever enjoyed before.
I truly love my job at American Express where I have an opportunity to resolve merchant escalations for data accuracy and processing issues. I work with an amazing team of tenured and experienced subject matter experts for network and processing issues with unbelievable infrastructure, networking, systems, card and merchant experience.
Take care all, and keep in touch.
Jeff Gantt
2404 W. Spur Dr.
Phoenix, AZ 85085
h 623-215-6677
c 623-229-1559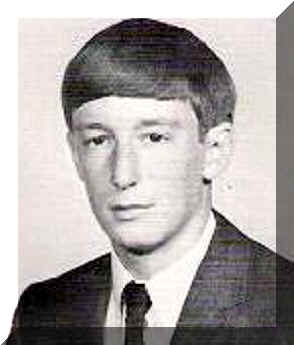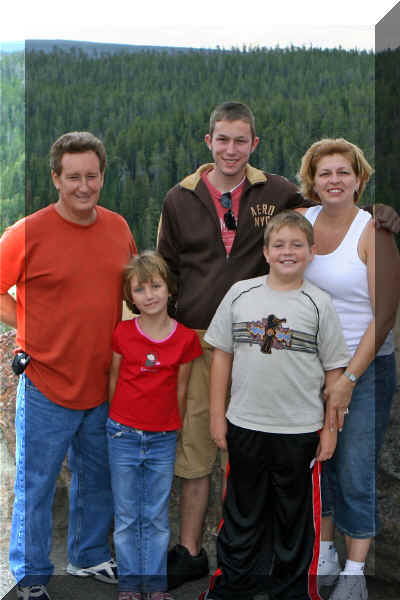 Jeff Gantt family picture at Yellowstone National Park, summer-2006, from left to right, Jeff, Anna, Jacob, Spencer, and Kathy Gantt .

For the handful of Pattonville classmates remembering me, parts of this dissertation could be interesting. For the many more that have no clue who I was, I wrote this for myself because it was fun. I apologize for my selfish ramblings.

After PHS graduation, the University of Missouri Columbia provided a venue for learning to drink, smoke and experiment with chemical substances. Fraternity life was a spring board to my decadence pledging Kappa Alpha with Ed Morris and Greg Frick in the fall 1967 and being asked to leave the frat house by the next summer. It was great fun (ask Art Bell) until three years and three majors later the college dean requested me to enroll somewhere else. Reluctantly I said good bye to Mizzou, Columbia and Stephens College friendships.

Taking a sabbatical from college life, I joined the blue collar work force unloading/loading trucks and pulling/packing orders in a St. Louis automotive accessories warehouse. Despite the new friendships and camaraderie, twelve months of warehouse hard labor convinced me to return to school at a relatively unknown Maryville College.

Serenely surrounded by 290 acres of rolling hills and forest, the primarily Catholic and female nursing school needed money to expand their college curricula and eventually become a university. With little formality, my application was accepted. Focusing on a Bachelor of Arts in Communications and English Literature, and a minor in elementary education, I adjusted to the warm and friendly campus life, as well as the 8 to 10 ratio of women to men.

• During this time I lived in a St. Louis flat near Washington U, and my next door neighbor and good friend was Dennis McElyea. Denny where are you now?

After graduating I joined my father to assist starting up his own business. Managing his automotive accessories manufacturer's rep sales office for two years, I next moved to Iowa and learned a hard lesson in on-the-road sales. I could only put up with cold call selling for one year in small Iowa and Nebraska towns before joining Target Stores in Des Moines as an Automotive Department Manager.

Promoted to a District Auditor, I traveled in Iowa and Nebraska working with Target Store Management to improve their in-store operations. Taking next a Target Customer Service Manager job, I moved from Dexter, IA, to Omaha, NE, to a store where I met my wife Kathy.

Kathy and I dated one year, married in 1983 (she was 20 and I was 33), and spent a romantic honeymoon drive from Nebraska to California to be part of a mass store opening (me as a "Regional Operations Specialist" and her as a Department Manager) in Los Angeles and San Diego. She is still mad at me for the honeymoon road trip.

• As a side note, Kathy's father was a lieutenant in the Omaha Police (he always carried a gun-(gulp)). He worked 3 jobs to support a family of 8 children. Kathy's parents gladly approved my request to marry their daughter and move to California. Either they liked me or needed her room.

The Target Stores opened and one year later, we moved from Huntington Beach, CA, to Phoenix, AZ, to build a house and start a family. My father, Ryal, and youngest sister, Jody, were already living in the Phoenix area, so we felt somewhat at home to relocate. Compared to California prices, 1980's Phoenix housing was affordable.

In Phoenix, Kathy and I left our Target jobs to take General/Store Manager positions. I went with Drug Emporium (drug store franchise) and Kathy first worked with Lionel Playworld and eventually McFrugals (now Big Lots!). However, after 14 years of retail store management, we both became burned-out working nights, weekends and 60-80 hour work weeks.

I went back to school at DeVry University and graduated with a Bachelor of Science degree in Computer Information Systems summa cum laude (I wish I remembered the Mizzou dean's name), and Kathy started a home child care business. Kathy now flips houses/investment properties after also having crafts (dried flowers and toll painting), stained glass, and jewelry businesses.

After DeVry I was recruited by American Express and worked there almost 13 years until recently when I was laid off (nicely called "re-engineering job displacement") in March, 2007. With employment pending, airfare, car rental and hotel accommodations for an August trip to St. Louis are on hold.

Anyway, we have stayed in Phoenix for 23+ years and have 3 children – Jacob 19, Spencer 11, and Anna 8. So far I do not know of any grandchildren seemingly unlike every other PHS classmate.

Please send pity unemployment cash, checks and/or jewelry to Jeff Gantt, 1715 E. Monona Dr., Phoenix, AZ 85024 (just kidding – I actually am getting a PO Box – just kidding again). Or, if you are in town, please visit.
623-580-0585
Email: gantts@cox.net
Click your "Back Button" to return to previous page you were viewing.