Ken Clark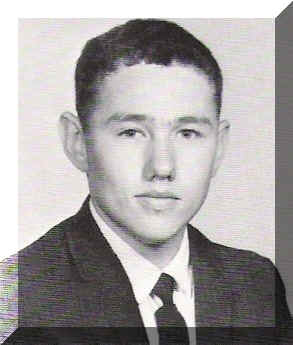 HomePhone: 636-530-1905
Email: ken.clark@maryville.com

I am happy to report that our class Vice President, Nadine Harris, is allowing me to escort her to the reunion. Please donít ask about that negotiation.

My son, Stan, is a lawyer in Houston, TX, and his wife, Jennifer, is a new Ph.D. in Political Science at the University of Houston. My daughter, Maggie, is a grade school librarian at a private school in New York City (Manhattan), NY.

My consulting and work experience have been in the areas of taxation, management accounting and process evaluation/improvement in start-up and turn-around situations. This includes 20 years of industry work experience after 8 years of public accounting work as a CPA (6 with Big Five/Eight firms), 4 years of teaching accounting at Southeast Missouri State University and practicing in the areas of tax and pension law with the Limbaugh law firm in Cape Girardeau for 4 years. Since 2000, I have been Vice President and Controller for Maryville Technologies, an IT consulting firm, where my responsibilities include all accounting, product fulfillment, vendor contract negotiations, tax and compliance functions.

I have Math and Management degrees from SEMO, a law degree from UMKC and advanced business (MBA) and law (LLM in Taxation) degrees from Washington University in St. Louis. I have held adjunct teaching appointments in the graduate business schools at Washington University in St. Louis, St. Louis University and Maryville University.

Since 2004, I have been a member of the Missouri State Board of Accountancy and recently ended the 2006-2007 term as its President.

Beginning in 2002, I have spent a substantial amount of time volunteering with the American Institute of Certified Public Accountants Examinations Team. I am currently a member of the Board of Examiners which is responsible for the Uniform CPA Examination, the 2008 Practice Analysis Oversight Group and the CBT-e Sponsor Group (Chair). I am also incoming Chair for the 2007 Ė 2010 term of the Content Committee which is responsible for the adequacy of the technical content of the Uniform CPA Examination and for development of the individual sections and proper scoring for the Examination.

In my spare time I like to read. I am also a blood platelet donor for the American Red Cross having donated over 190 times in the last twelve + years after receiving my 4 gallon pin for whole blood donations.