Michael Tevlin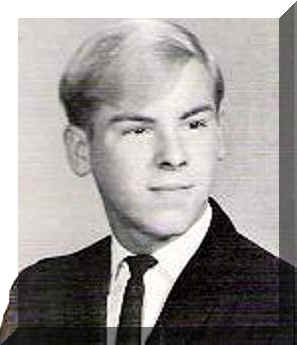 Michael Tevlin, BA, MS, ARAD
Associate Professor of Dance - University of Cincinnati
Master Teacher, Choreographer, Artistic Director

Michael Tevlin, spent four years on the dance faculty of the prestigious Interlochen Center for The Arts before being named assistant professor of dance at the University of Cincinnati. Mr. Tevlin is recognized as a multi-talented artist who has been a leader in the fields of dance education and regional ballet for over three decades. A native of St. Louis, he began his career as an actor in the St. Louis Children's Theater and appeared as a regular on one of the nation's first children's afternoon television shows on KSLP. He received his early dance training with Stanley Herbertt and was a member of the St. Louis Civic Ballet. He earned his Actors Equity card at age fifteen, and appeared in over 50 musicals at the "Muny Opera" working with many of the greatest stars of the theater including Ethyl Merman, Sid Caesar, Arthur Godfrey, John Raitt, Richard Kiely, Joel Gray, Ann Blythe, Betty Grable and Tommy Tune.

Offered a scholarship to attend Butler University, he continued his training under the direction of George Verdak. While there he danced leading roles in both classical and contemporary works with both the Butler Ballet and the small touring company that would evolve into Indianapolis Ballet Theatre. After graduating with honors, he danced with Indianapolis Starlight Theater, toured with Ann Miller in "Hello Dolly" and was choreographer at the Brookside Playhouse. Turning his talents to teaching, he was named to head the dance program at Millikin University while also a faculty member at the National Academy of Dance. Accepting an appointment as assistant instructor of ballet at Indiana University, Mr. Tevlin served as principal dancer with Indiana Ballet Theatre, directed by Sir Anton Dolin and Nicholas Beriosoff, while completing his Masters degree at the world renowned School of Music.

In 1975, Michael and Judy Jacob were named Directors of the Memphis Ballet. Over then next seven years they reestablished the company and affiliated school as one of the leading centers of training in the Mid South. Under their direction, Memphis Ballet became an honor company of the Southeastern Regional Ballet Association, official ballet Company of Opera Memphis and developed into a professional touring ensemble for Tennessee and surrounding states. Mr. Tevlin also was resident choreographer for Theater Memphis and taught on the faculty of Rhodes College and Memphis State University.

From 1981 until 1994, Mr. Tevlin lead the Fort Wane Ballet as it grew from a small ballet academy and performing group into a national recognized training center and professional company. While Artistic Director he established scholarship and outreach programs, developed affiliated dance programs with public schools, founded satellite

locations across Northeast Indiana and dramatically increased the community's awareness and support of the Ballet. The company was selected for the Indiana Presenter Touring Program, gained Honor company status in the Midstates Regional Ballet Association and was one of only five companies from across the country to be invited to represent regional Dance America at a Gala performance at the 1990 International Ballet Competition. During his tenure as director he was twice honored by the Indiana Arts Commission with the title Master Artist, recipient of Arts United Individual Artists Fellowship Award and named to Who's Who in America.

An award winning choreographer, Mr. Tevlin is equally at home in musical theater, opera, video and ballet. His talents have added to productions of the Southern Opera Theatre, Playhouse on the Square, Theatre 7, Circuit Theatre, the Southwestern Players, Miami University Opera Theatre, The Brookside Playhouse, and Arena Theatre. A recipient of numerous choreography grants, including a prestigious fellowship from the National Endowment for the Arts, his ballets appear in the repertory of companies around the country including Michigan Classic Ballet, A Company of Dancers-Omaha, Nebraska, The Dance Collective, Cincinnati Metropolitan Ballet, Charleston Ballet Theatre, Millikin Dance Theatre, Interlochen Dance Ensemble as well as Fort Wayne Ballet and Memphis Ballet.

A respected teacher, students he has trained have danced with American Ballet Theatre, NYCB, Joffrey Ballet and Joffrey II, Netherlands Dance Theater, Lines, Cleveland Ballet, Dayton Ballet, Ballet Met, Dallas Ballet, Pacific Northwest Ballet, American Repertory Ballet Company, Minnesota Dance Theatre, Louisville Ballet, Atlanta Ballet, the Dutch National Ballet, etc. Others have danced on Broadway, cruise lines, video and films, and won numerous competitions and scholarships. Mr. Tevlin is an associate (ARAD) of the Royal Academy of Dancing, London, England, and winner of the Queen's Silver Jubilee Award, the only American so honored.

In addition to his current position as associate professor of dance at the University of Cincinnati, Mr. Tevlin served as associate director of the summer dance program at the Interlochen Center for the Arts, from 1998 - 2004. Most recently he has been named artistic advisor and contributing choreographer to a new pre professional ballet company – Ballet Esprit. In demand as a master teacher, he has taught at summer programs of the Miami City Ballet, Memphis Classical Ballet, Evansville Dance Theatre, Charleston Ballet Theater, Michigan Classic Ballet and Cincinnati Ballet, to name but a few.

Mr. Tevlin has served as President of the Southeastern Regional Ballet Association, the Tennessee Association of Dance, and the Midstates Regional Ballet Association, sat on the Board of Directors of the National Association of Regional Ballet, OhioDance, Regional Dance America, chaired the Dance Panel of the Indiana Arts Committee and served as Executive Director of the Fort Wayne Ballet.

Mr. Tevlin is married to Amy Sowders-Tevlin, a Cincinnati native, who received her early ballet training from the Metropolitan Classical Ballet Company and guest performed with numerous other regional ballet companies. She received her BA in both dance and history at Butler University in Indianapolis. While there, she performed numerous roles in the Butler Ballet and was selected to take part in an intensive study abroad program at Hangzhou University in the Zhejiang Province of the People's Republic of China. There she studied Chinese language, culture, and traditional dance. She was also invited to teach ballet at the Zhejiang Sports Center.

Ms. Tevlin has been in demand as a ballet and pointe teacher, as well as a guest artist and choreographer. She has taught for Interlochen Center for the Arts, Ashland Youth Ballet, Memphis Classical Ballet, Pat Brown summer dance program, Jackson, Tennessee, and the University of Cincinnati Preparatory and collegiate Dance Departments. She completed her JD degree at the University of Cincinnati College of Law in 2004. In addition to practicing, she served as founding artistic director of Ballet Esprit. Amy recently completed a guest residency as a member of the dance faculty at the St. Paul's School in Concord, New Hampshire.
Email: michael.tevlin@uc.edu
Click your "Back Button" to return to previous page you were viewing.