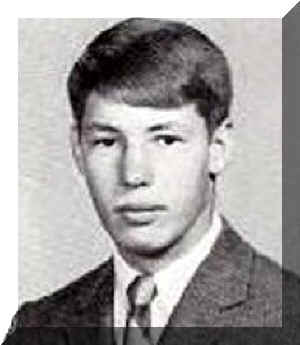 Home Phone: 816-305-4343
Email: RHyde@shelterinsurance.com

Hi all! It's been great catching up on the bios of all the PHS graduates.
After graduating from CMSU I got into the insurance biz as a claims adjuster, then started my own agency in O'Fallon for 5 years before joining Shelter Insurance 27 years ago as a District Manager. I spent the first 14 years in Indianapolis (kids are Hoosiers darn it!) then moved to Lee's Summit for the last 13 years. After one brief marriage, met and married Kathy Donahue (McCluer grad). We just celebrated our 25th anniversary. We had two children, son Derek (23) and daughter Devin (21). Derek graduated as valedictorian (took after his mother) from high school and was accepted to the Naval Academy. After about 3 weeks there, decided to go to Mizzou and graduated last year. Now working at American Century Investments and taking his masters courses. Devin has one more year at Mizzou where she is in the animal science field and performed two years with the Golden Girls (got her mother's looks too).
We have enjoyed traveling to London, Amsterdam, Munich, Rome, Geneva, Hawaii, Cancun, etc. and looking for more once I retire in a few years. I've been checking out the Phoenix area to hang out but have to convince the wife it's not too hot. I enjoyed softball, basketball, skiing and biking until the knees went shot and now play golf every chance I get.
I'm still trying to convince Rick Hill to attend the reunion as he and his wife Val live close by in Kansas. See you in August!

Devin & Derek
(Click Pix to view larger)