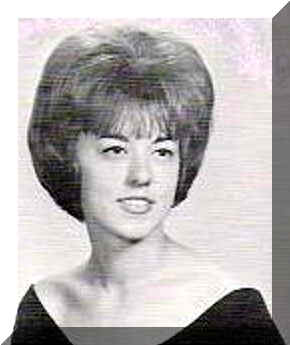 Besides marrying too young, the high school incorrectly entered me in the yearbook as "Vaughn" vs my maiden name, "Lorton". I have one daughter from that very short marriage. I remarried and was married for 21 years, then divorced. I started working for McDonnell Douglas in Sept.1967 and the rest is history. McDonnell merged with Boeing 10 years ago, and I have 40 years come this September! I worked my way up from the bottom; and am currently the USN/USMC Contract & Business Support Liaison for all Boeing Programs at Patuxent River, MD. I relocated from STL and live near NAS PAX...naval base. I have worked on the Navy's F/A-18 Program (the HORNET) since conception. I managed the Contracts on Engineering change proposals for retrofit, software and production for this military fighter jet, for the US Navy and several foreign governments. We now sell the Super Hornet. It's been a great job and I'm very proud to be part of a team supporting our military. I also work Air Shows for Boeing, when our Blue Angels perform at PAX (they fly Hornets!).
My daughter and son-in-law, Tricia and John have given me 2 beautiful grandchildren. Pierce is 9 and Reagan is almost 5. Being a grandparent is the best job in the world! I have always had dogs; but lost the 2 (to old age) who made this journey with me to Maryland, about 3 years ago. Once I retire, I'll get more, but I travel a lot with work and it wouldn't be fair to them at this time of my life. It's always interesting to see what tomorrow will bring! Looking forward to the reunion and seeing old friends.
Email: sday171@msn.com
Click your "Back Button" to return to previous page you were viewing.