MEMORIALS

A B C D E F G H I J K L M N O P Q R S T U V W X Y Z
Updated 08/09/2011
Not all of these have been verified other than by word of mouth, Peoplefinders.com, and/or match birthdate on Pattonville's Registrar (not always correct). Please let us know if they are wrong ASAP and/or submit a memorial to put next to one of them.
These are our classmates, those who we shared time with, close or distant in life, but with us always in spirit. They played a part in our lives, no matter how small, no matter how big, but always important in the grand scheme of things. Deb


Hans Joachim Adams - "Hans Adams died of a gunshot wound. He was my ex husband and we have one daughter." holleran@wustl.edu or holleran@levee.wustl.edu
"I remember hearing he was killed in action in Viet Nam back when I was in the Army (1967). This can be verified by contacting the Veterans administration, missing or killed in action list." Ed Fileccia.
Raymond Lee Ahner - died @56 12/02/2005.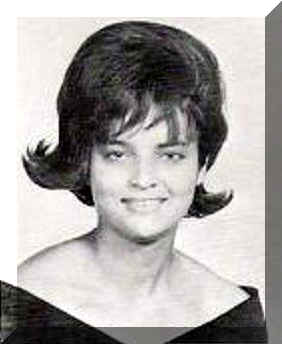 Brenda Gail Barlow - died in a car crash per Marsha Mahoney per Linda McNeil, a long time ago.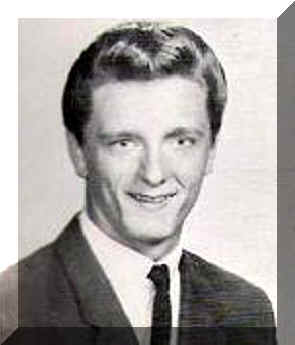 Terry Bayless - died per Roger Creason, who works with Terry's son.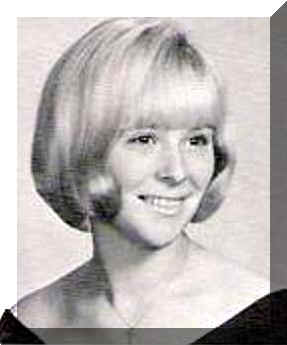 (Tricia) Patricia Elizabeth Callahan Kesterson DOB 05/12/1949, died @46, 11/07/1995 No DOB listed on Pattonville Registrar.


Fred Allen Chitwood Jr. Died in Vietnam. Click this link for Fred's Bio on the Veitnam Veteran's Memorial Fund Web site
Have you ever been to DC and been to the wall. I went about 8 years ago and happened to be there on Father's Day weekend. Even though I didn't know anyone on the wall, after reading the notes, cards and letters posted by family members - I walked away sobbing.
In addition, the construction of the wall - which at first was very controversial - Vets called it the black slash of shame - is actually beautiful and very potent. On a sunny day, it acts as a mirror reflecting your image onto the wall of names.

No matter which side you start on, the wall begins on both sides with a few small stone slabs with a few names. As you proceed to the middle (again from either end), the stone slabs become taller, and increase in height and increase in names. Then without you really being aware, even though preceding to the middle, the walkway in front of the black stones slabs begins to dip slightly - so now you are walking down a slight hill, with these huge beautifully black gleaming slabs of marble towering over you. Suddenly you are aware of all of the names - children, husbands, nephews, daughters, nieces, brothers, sisters....you are immersed in the greatest sadness of all times. You touch the names that you can reach. You hear people sobbing around you. Vets hugging each other and singing 60's anthems. You read a card or a note left by a family member. Photos with captions like: "Dad, this is what we look like now. We love and miss you very much." The Vet notes were the most heart breaking: "Buddy, you save my life. It should be me on that wall and not you." It was truly a killer.

My friend and I went back after dark. The park service had taken away all of the mementos. It was summer and a very warm night. There is a small light in the sidewalk in front of each stone slab. No one else was there but me, my friend and the whispers of the souls of those whose names are on the wall. No more sobbing or songs could be heard. It was very peaceful.

Still makes me cry thinking about it. I want to remember how it made me felt. Makes their sacrifice meaningful to me.
Denise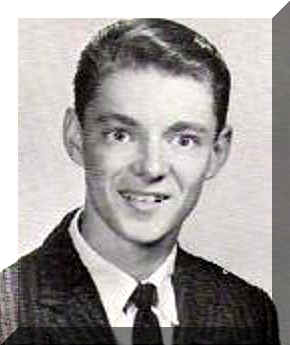 Larry Cook died @56, 01/29/2005.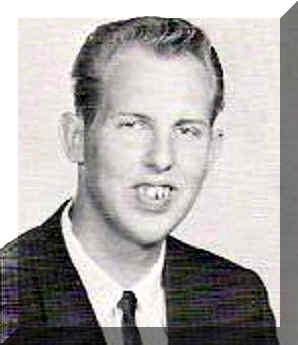 Houston Lee Dinkins – died @47, 07/01/1995.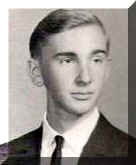 William (Bill) T. Driskill - "Just wanted to let you know that my cousin and our classmate Bill Driskill passed away on July 31, 2008," per Susan Smith.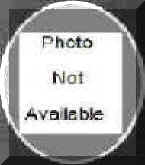 John Eaton - Teacher - Passed away from cancer April 2005.
Rich Gittemeier - died @51, 05/04/2001.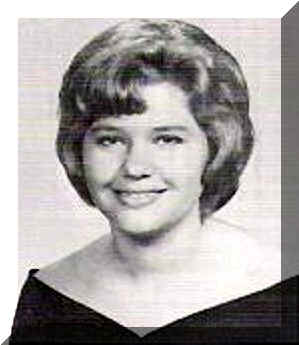 Cynthia Govro Behnken - died at 28 years old.
We have not heard from Louis yet and we are not positive about Cindy's death, however , we also found the following and if he is hers and Louis's son, wouldn't she be proud?
National Aeronautics and Space Administration

Lyndon B. Johnson Space Center
Houston, Texas 77058
---
Robert L. Behnken (Ph.D., Major, USAF)
NASA Astronaut
PERSONAL DATA: Born on July 28, 1970 in Creve Coeur, Missouri, but considers St. Ann, Missouri his hometown. Recreational interests include mountain biking, skiing, and backpacking. He has a younger sister who resides in Hazelwood, Missouri, with her husband and two children. His father resides in St. Ann, Missouri.
EDUCATION:
Pattonville High School, Maryland Heights, Missouri, 1988.
B.S. Mechanical Engineering, Washington University, 1992.
B.S. Physics, Washington University, 1992.
M.S. Mechanical Engineering, California Institute of Technology, 1993.
Ph.D. Mechanical Engineering, California Institute of Technology, 1997.
SPECIAL HONORS: Outstanding Mechanical Engineering Senior, Washington University (1992); National Science Foundation Graduate Research Fellow (1993-1996); Air Force Research Laboratory Munitions Directorate, Eglin AFB Florida Company Grade Officer of the Year (1997); USAF Achievement Medal (1997); USAF Commendation Medal (1998); Distinguished graduate from the USAF Test Pilot School Program (1999); Recipient of the USAF Test Pilot School Colonel Ray Jones Award as the top Flight Test Engineer/Flight Test Navigator in class 98B; USAF Commendation Medal (2000).
EXPERIENCE: Graduate Research in Nonlinear control. Dr. Behnken's thesis research was in the area of nonlinear control applied to stabilizing rotating stall and surge in axial flow compressors. The research included nonlinear analysis, real-time software implementation development, and extensive hardware construction. During his first two years of graduate study, Dr. Behnken developed and implemented real-time control algorithms and hardware for flexible robotic manipulators.
Prior to entering graduate school, Behnken was an Air Force ROTC student at Washington University in St. Louis, and after graduate school was assigned to enter Air Force active duty at Eglin AFB, Florida. While at Eglin, he worked as a technical manager and developmental engineer for new munitions systems. Behnken was next assigned to attend the Air Force Test Pilot School Flight Test Engineer's course at Edwards AFB, California. After graduating, he was assigned to the F-22 Combined Test Force (CTF) and remained at Edwards. While assigned to the F-22 program, Behnken was the lead flight test engineer for Raptor 4004 and a special projects test director. These responsibilities included flight test sortie planning, control room configuration development, and test conduct. Behnken also flew in both the F-15 and F-16 aircraft in support of the F-22 flight test program.
Major Behnken has over 780 flight hours in more than 25 different aircraft types.
NASA EXPERIENCE: Selected as a mission specialist by NASA in July 2000, Major Behnken reported for training in August 2000. Following the completion of 18 months of training and evaluation, he was assigned technical duties in the Astronaut Office Shuttle Operations Branch supporting launch and landing operations at Kennedy Space Center, Florida. He is assigned to the STS-123 mission that will deliver the Japanese Logistics Module and the Canadian Special Purpose Dexterous Manipulator to the International Space Station.
JANUARY 2007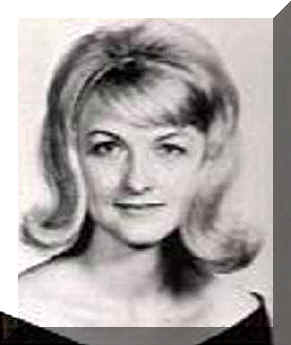 Delores Ann Heberlie Bolz "married a man named Mike Boltz and then they moved west...it seems like Kansas City but I am not positive. I know she had cancer for awhile but then I lost touch. I will see what I can find. I pray she is still with us." Barb Callahan nee: Cooley, BOLTZ, DELORES A @48 02/12/1998, R Michael & Ann Boltz, 25340 K-79 Hwy, Circleville, KS 66416, (785) 924-3376.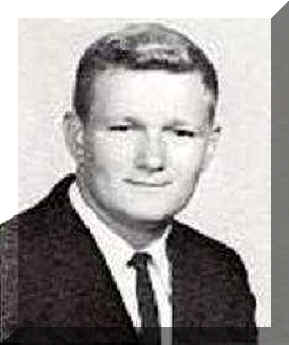 Lawrence (Larry) R. Jackson - "I know this as a fact. After graduation from Rolla, Larry came over to my house and told me he was taking an engineering job over seas. He left a short time after that conversation and was not heard from since. His family lost contact from him which was unlike him and unusual. He is still missing. His Family hired investigators and they were not able to find him. Fowl play was anticipated but never proven." Ed Fileccia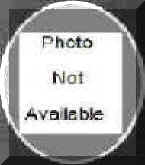 Greg Keirle - died@28, 12/1977, W=Connie Buffa (Also a classmate).
Sandy Killian Jones died @27 08/1976. "In junior high or even grade school, she developed Leukemia and had all her blood transfused. She did come back to school later but she may have not totally gotten over it."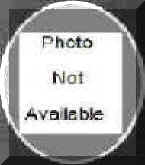 Hugh Sam King - Registrar says DOB is 03/19/1949, ?died @55, 11/28/2004, DOB 03/16/1949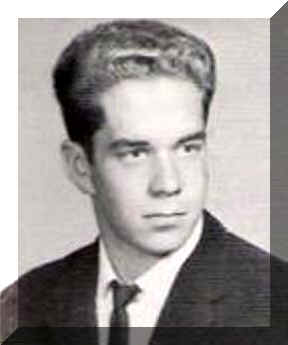 Bruce Kraft - Died @ 55yo 08/03/2004.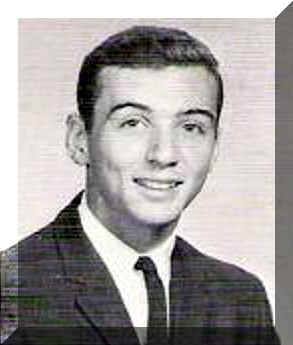 Charles Lambert - Died of heart attack in Feb 2007, 924 Grape Arbor Ct., Arnold, MO 63010-4851, (636) 464-2948, per his girlfriend, when called, per Debbie Kraus Urban, Although received email:
From: texasharrison@gmail.com
To: Pattonville1967@aol.com
Sent: 6/29/2010 1:09:26 A.M. Central Daylight Time
Subj: Charles Lambert
"I have seen this man after 2/2007
Sent on the Sprint® Now Network from my BlackBerry®"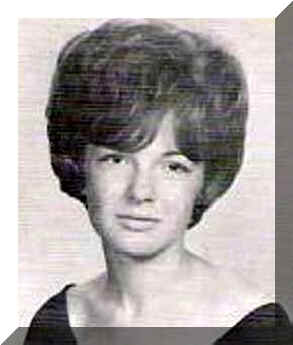 Carolyn A. Main - per Bonnie Moutrie.
Michael Lloyd May - Died @ 34 yo, 06/04/1984, US Army, PVT, Plot: X 0 416.
I have fond memories of Mike. Sorry to hear about his passing but very glad I knew him. He was a lot of fun. He and I used to cut up and give teachers a hard time, as well as each other a hard time...but I know it was only in fun. We laughed a lot. Loved his smile and eyes. Wish he could be with us. I know we would cut up again just looking at each other. Deb
Deana McGraw.
Tribute to Deana

Many years ago, two neighboring school districts merged forcing students
from both districts to merge. As three young teenagers, we were a bit
nervous to start over in a new school. Our fears were quickly put aside
because we met a very special girl that made us feel welcomed. Deana
McGraw.
Deana became one of our best friends and was the perfect fourth to our group
of three. Deana always had a smile and a twinkle in her eye. At times, she
was so outrageous and made us laugh hysterically. We always had so much fun
together and none of us can remember a time when she would be upset or angry
about anything. Many goofy hours were spent in our basements laughing and
enjoying life as we endlessly sang along with the Beatles. We dubbed
ourselves the "Deatles" since all our names started with "D's".
Deana's warmth and friendliness helped us feel comfortable at Holman and
we've felt her profound influence throughout our lives. As an example,
while teaching 8th grade, Doris can empathize with her students that are the
same age as we were when we first went to Holman. She makes them feel
comfortable and accepted just as Deana made us feel.
Deana's life suddenly changed and she started a downhill battle with Lupus,
a very rare disease in the 60's that the physicians didn't know how to
treat. Her smile never faded even though she was in a lot of pain. She
attended school as much as she could but her gradual slide into the
hereafter prevented her from celebrating most of our senior year. Many of
us went to the hospital during those last days to donate our blood to her
and we all became one with her that night.
We will always remember Deana's kindness, acceptance and enthusiasm. She
will always be in our hearts and somewhere, in the walls of a few basements,
there are four young, carefree voices still singing Beatles songs. "Deatles
forever!"
Doris, Denise and Donna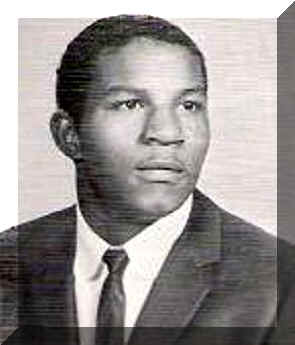 Arthur Olean McKay - Died @46 yo, 03/24/1994, from complications of Agent Orange, US Army, PFC, Plot: 1C 0 2791.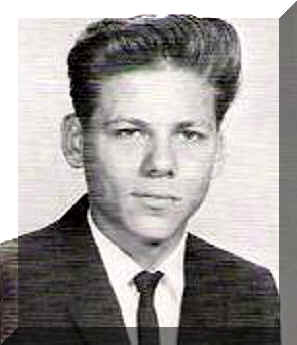 Thomas McKinney - died @ 47yo, 11/03/1995.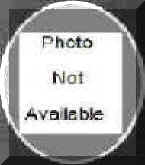 Ed Moore a classmate told Donna Eller that Ed is Deceased, 70's.
Ed and I grew up across the street from each other on Parkwood Lane.
According to my mom, Ed died in an accident while riding his "chopper."

One Halloween, my sister, Georgene and I TP'd Ed's yard. It was a nice
job!! Two days later my dad woke my sister and me two hours early. Our
front yard was covered with orange road cones and oil rubbed gourds. We
cleaned the yard and then our hands. It wasn't easy getting the oil off.
But it was all done before the school bus arrived and Georgene and I made a
pact to act as if nothing was amiss. At the bus stop, we played dumb and
kept a straight face. Ed and his brother, Fred, were miffed. They never
figured out what happened to their "artwork." Gotcha, Ed.

I remember Ed as crazy, & over the top, with a mischievous smile and a
generous heart.
A warm goodbye. Jackie Steitz Eyre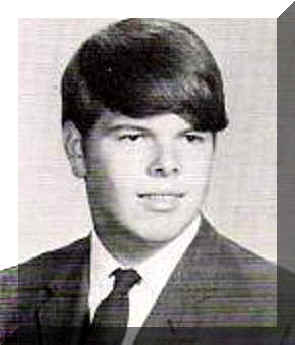 Tom Mowry - "Killed some time in the 70's in a freak accident. Not sure what year but somewhere around 73 or 74" per Jim Metcalf.
Ed Nassal - Passed away in 1987 per his W.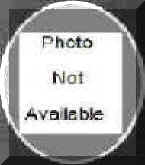 Terry J. North - died @ 49yo, 09/20/1998.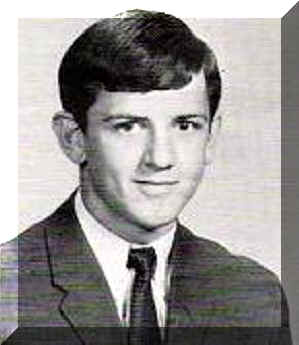 Bill Paley - died in Alaska, per Lance Carlson.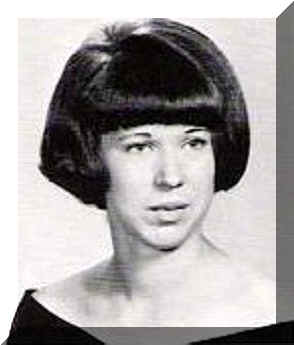 Cynthia L. Rech - Died @ 43 yo, 07/27/1992, Cancer.
Cynthia was a terrific, caring person. I have fond memories of battles on the softball field, basketball and volleyball courts. She was always a much better athlete than me, but I enjoyed the competition. I won't soon forget the "Powder Puff Football Game" when we beat the junior girls (we were seniors) and the boys were the cheerleaders! It was hysterical and Cynthia was a part of that fight. I am sad to think of her passing but happy with the memories. Susan Montgomery Eaker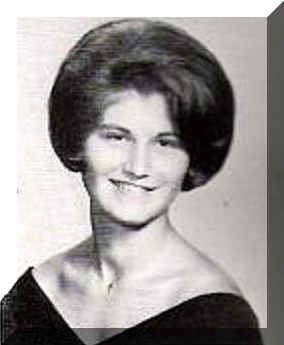 Benita Sacco - per Marcia Mahoney.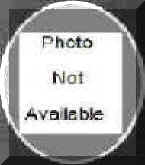 Francis Sides - Coach - Lost his battle to cancer in June 2005.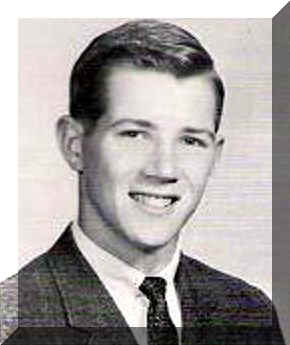 Ken Sipe - died @ 47, 10/04/1997, passed away from cancer per his son.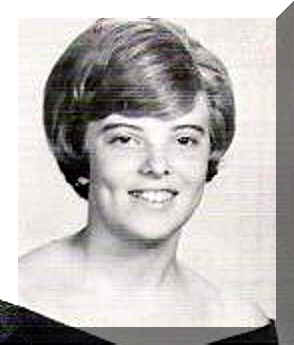 Linda Sparks - Breast Cancer.
LINDA KATHLEEN SPARKS THOMPSON
RN, B.S., M.H.A.
1949 - 2006
This letter was sent to Linda's family after her memorial service
Sometimes life creeps into this fairyland in which we live. Today is one of those times.
Hi, my name is Ken Clark and I went to high school with Linda. We didn't know each other until our senior year. She was always in the "A" group. But we had a couple of the same classes that last year and got to know each other enough that we went to the prom together. As was her way, she let me think that my asking her to go was really my idea. Over the next few months we dated off and on and several things became evident. Linda was a bright and beautiful, caring person, who was thoroughly committed to becoming a nurse. Her approach to accomplishing that goal which included a dogged determination and total confidence in her abilities was remarkable. And of course, she became an RN.
The initiative Linda took and the time she spent in getting to know me and in letting me know her left an inspiring, indelible impression on me. But it did even more than that. Her kindness, positive outlook on life and the way she challenged me ignited a spark within me that has not gone out. Without exaggeration, much of what I have and what I've done is directly attributable to that shared experience.
I'd like to share with you a Rudyard Kipling poem I save for a small, select group to which Linda belongs.
When Earth's last picture is painted
And the tubes are twisted and dried
When the oldest colors have faded
And the youngest critic has died
We shall rest, and faith, we shall need it
Lie down for an aeon or two
'Till the Master of all good workmen
Shall put us to work anew
And those that were good shall be happy
They'll sit in a golden chair
They'll splash at a ten league canvas
With brushes of comet's hair
They'll find real saints to draw from
Magdalene, Peter and Paul
They'll work for an age at a sitting
And never be tired at all.
And only the Master shall praise us.
And only the Master shall blame.
And no one will work for money
No one will work for fame.
But each for the joy of the working,
And each, in his separate star,
Will draw the thing as he sees it.
For the God of things as they are!
That is how I will always picture Linda Kathleen Sparks Thompson, dimples and all. I hope you do, too.
I would like to extend my condolences to and thank Linda's family for sharing this service with us,
and to Linda, for adding tremendously to the pleasure of our lives. Thank you.
Ken Clark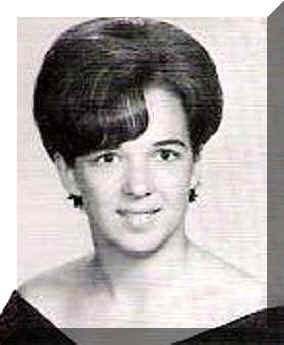 Betsy Stone Luedloff died @ 52, 07/22/2002, cancer per Debbie Sayles Thompson.
Dennis Toelke died @51 yo, "passed away June 6th of 2001 from a very short battle with lung cancer." per his wife, Shirley Toelke.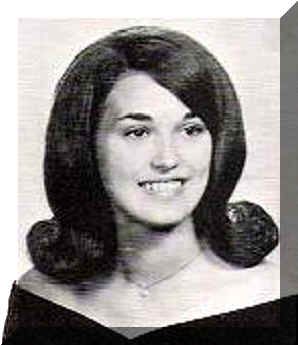 Karen Walker Mahoney died @55 12/07/2004.
A B C D E F G H I J K L M N O P Q R S T U V W X Y Z